Collaborative Derby – from evidence to vision
Export data shows that Derby trades strongly as a city at national and international level with the value of goods exports per job two and a half times the national average. Derby can take advantage of trading opportunities through collaboration in the Midlands Engine and with national initiatives to promote foreign trade and investment. Development of a considerably stronger services offer over next five years will enable the City to start to trade in knowledge as well as products beyond the Metro area. Improving the range and value of services exports is therefore an important economic target.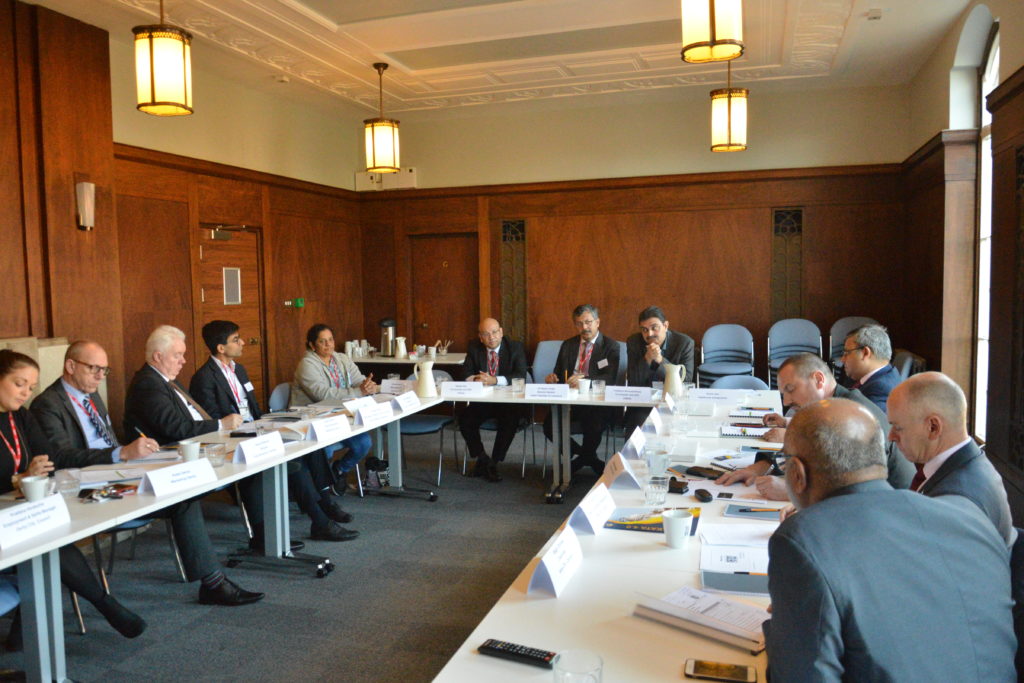 Amongst the most important economic collaborations for Derby is with the City of Nottingham as part of a metropolitan city region: with evidence of very strong existing labour market and trade relationships. This developing partnership provides opportunities to collaborate on major infrastructure investment and promoting institutional collaboration especially between universities and research institutions – as well as presenting a stronger and more recognisable brand to investors and the wider world.
Collaborative Derby – Vision 2022
An outward-looking  national and global trading partner
Part of a strong, thriving and contemporary metropolitan area
A unique contributor to the regional economy
Derby is not an island. It sits at the heart of the UK's economy and is bound together through people and business with the other great producer cities of the Midlands. Derby and Nottingham have established a shared vision to realise a bold vision for the conurbation of relevance in the wider world.
In 2022, Derby will be positioned as a collaborative metropolitan economy; reinforcing and promoting its unique and complementary role in the Midlands economy.
The collaborative economy is outward-looking and open. Derby's strength as a productive city brings the benefits of trade with the markets of the world – both established and developing – which will grow through the collaborative mindset. An international outlook will help to establish recognition and reputation – allowing Derby to draw on investment from global markets.
Collaboration is also a vital element of economic life in the city – with businesses working and trading together and civic, commercial and educational leaders sharing and promoting a common message about Derby's economic future.