Innovative Derby – from evidence to vision
The overall competitiveness of Derby's economy compares well relative to other city economies – driven by manufacturing productivity and good wage rates.
Derby has claim to be the UK's leading high-tech city. Evidence shows this is strongly driven by advanced manufacturing, and by Rolls-Royce in particular. This leaves room for continued sectoral diversification of R&D and innovation activity across the City in the next five years.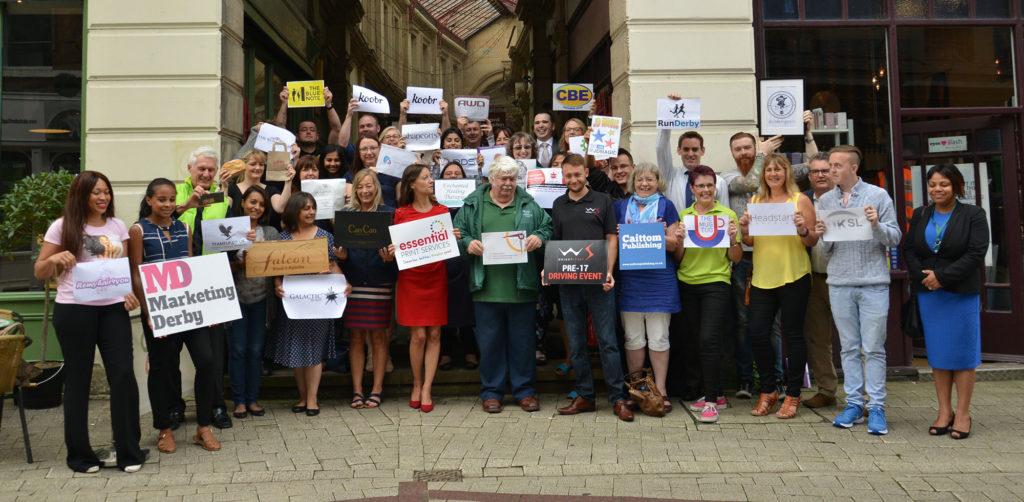 The persistent entrepreneurial deficit is one the City's key ongoing economic challenges – Derby needs more businesses which requires a step up in the start-up and survival rates of new enterprises.
Significant numbers of well-qualified young people are attracted to Derby for its high-value specialist employment opportunities. Beyond this, improvements in the next five years to the value and quality of the City's educational provision and the lifestyle offer are required to help attract and retain more highly-skilled entrepreneurs and wealth creators. A critical component is the ongoing enhancement of the City Centre as a high-quality meeting place for talented people, high-growth businesses, and civic, educational and research institutions.
Innovative Derby – Vision 2022
High-quality talent and assets to nurture and generate new ideas
Realising  commercial potential
Reinforcing major companies, scaling up SMEs and driving up skills
Derby is the UK Capital of Innovation. It is a place where new ideas can be transformed into new products and businesses; and where innovation adds value to the City's most productive companies.
In the thriving innovation economy ideas-generators are nurtured; and they engage in the city beyond the factory, office or the lab. In 2022, Derby will be a city of choice for graduates and urban entrepreneurs; building a range of interesting and exciting places to work and to live.